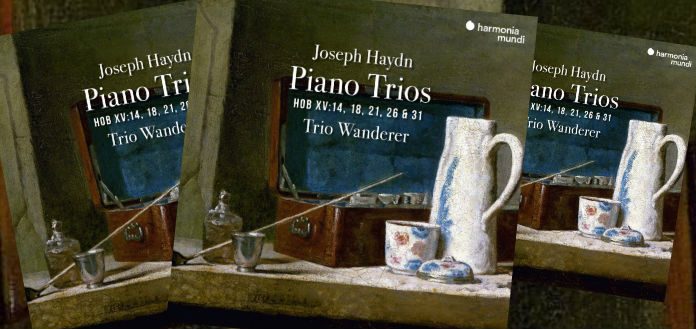 Harmonia Mundi has announced the release of the French-based Trio Wanderer's new album: Joseph Haydn Piano Trios.
Comprising violinist Jean-Marc Phillips-Varjabédian, cellist Raphaël Pidoux and pianist Vincent Coq, the disc features Haydn's Piano Trio's in A-Flat Major, A Major, C Major, F-Sharp Minor and E-Flat Minor.
"We tried to choose trios that presented the contrasting aspects of Haydn's music ... not only the happy 'Papa' Haydn ..." violinist Jean-Marc Phillips-Varjabédian has told The Violin Channel.
"On this disc you'll hear passion, tragedy, poetic introspection, lightness and happiness ..." he has said.
"After listening to this music, expect to feel appeasement, tension, sadness and a deep, deep pain in your soul."