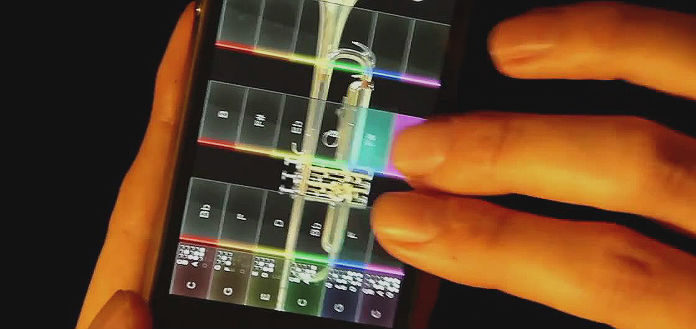 It has been announced this week that the creator of the iTrump trumpet app has won a 6 year legal trademark battle against the Trump Organization.
The San Francisco-based musician Tom Scharfield created the $2.99 trumpet teaching iPhone app in 2011, before being later contacted by Donald Trump's lawyers demanding it's name be changed.
The lawyers representing the 45th US President made claims that the use of the app's name was detrimental to the quality of the Trump trademark and would tarnish his goodwill and reputation.
The trumpeter, who represented himself in court, won the legal battle after successfully arguing that the word 'trump' is commonly used as a substitute for 'trumpet'.
'We won all the claims and defeated those against us … they just wanted to waste my time and disrupt my business,' the musician has told Bloomberg press.
It's understood as a result of the protracted dispute, The Trump Organization has also been forced to withdraw a number of other trademark disputes involving relevant context.