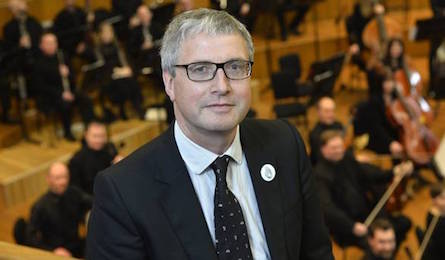 The Ulster Orchestra has today announced the appointment of new Managing Director, Richard Wigley - and confirmed full financial funding has been secured for the 2016-17 season.
It was announced in October, 2014 that the Belfast-based ensemble was under 'severe financial pressure' -  with the Northern Ireland Cultural Minister, Carál Ní Chuilín describing the situation as 'scary'.
"The orchestra is stronger today than at any time since its core funding began to be cut from 2011-12," Orchestra Chairman, Sir George Bain has stated.
"Richard brings with him a wide experience of orchestral management at the highest level, and has worked with many of the world's leading orchestras and conductors," he has said.
The ensemble has however stressed that whilst medium-term stability has been reached, long-term financial security is still to be achieved.
PREVIOUS