University of Melbourne Partners with the Australian World Orchestra
The five-year cultural partnership will enable collaborations between students and Australian orchestral musicians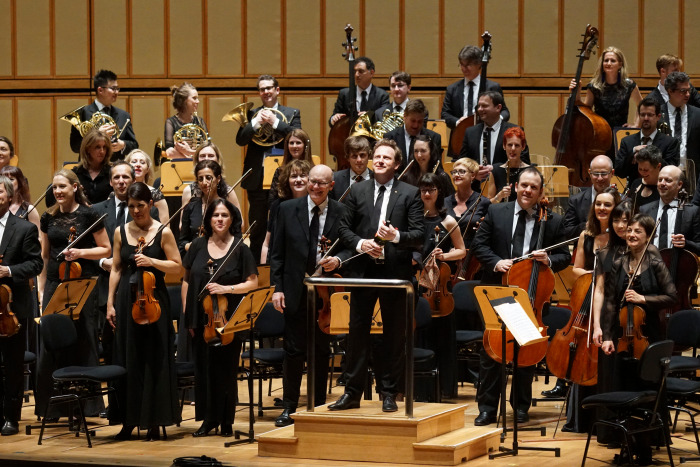 Australia's University of Melbourne (UoM) and the Australian World Orchestra's (AWO) new and exclusive partnership will provide students of the Melbourne Conservatorium of Music (MCM) the opportunity to work with industry professionals.
Established in 2011 by artistic director and chief conductor Alexander Briger AO, AWO unites on stage Australia's finest classical musicians in ensembles nationally or abroad. UoM's collaboration with them was made possible through a generous gift by UoM Chancellor, Allan Myers AC QC.
The partnership will provide MCM students masterclasses and sectional rehearsals with AWO musicians and conductors, career development programs and discussions, the chance to watch AWO rehearse, as well as collaborative performance opportunities with AWO members and MCM staff.
AWO's musicians include those from orchestras such as the Berlin Philharmonic, Los Angeles Philharmonic, Chicago Symphony, Vienna Philharmonic, London Philharmonic, London Symphony, and Amsterdam's Royal Concertgebouw. 
"The AWO is an extraordinary expression of the musical energy of the Australian nation and character, as it re-unites many of Australia's finest musicians every year to celebrate and share their artistry," said MCM director, Richard Kurth in the press release. 
"They are wonderful role models for Conservatorium students, who will take inspiration and learn from these mentors," he continued. "[It] is a fabulous way to energize and support our students, and it will sustain a vibrant international network to motivate students as they shape their own careers."
"It's such a privilege to bring exceptional Australian musicians together, to celebrate the joy of making music and to connect with audiences at home and abroad," Briger added. "This partnership…adds yet another dimension — the pleasure of sharing knowledge, experience, and above all, music, with the next generation of Australian talent." 
A concert marking the beginning of the partnership will be held on August 30, 2022 at UoM's Hanson Dyer Hall, featuring founding AWO member and MCM bassoon lecturer, Lyndon Watts, AWO violinist Heather Cottrell and cellist Peter Morrison, plus MCM students violinist Jackie Wong and Emma Avery on viola. 
The AWO's upcoming events with conductor Zubin Mehta involve their UK debut this week, plus concerts in Australia from August 31, 2022, including at the Sydney Opera House concert hall. For more information, click here.