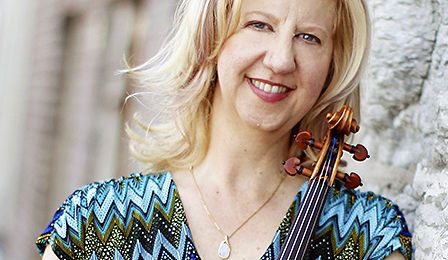 The University of Wisconsin-Madison School of Music has today announced St Paul Chamber Orchestra Assistant Concertmaster, Leslie Shank is set to join the string faculty.
Ms Shank, who has served with the Minnesota-based ensemble since 1984, will join the teaching staff in September - as a 1 year 'Visiting Assistant Professor'.
"The faculty knew the high quality of Leslie's work and extended a special invitation," Susan Cook, the School's Music Director has said.
Ms Shank has indicated she will continue to play with the SPCO - but has insists she is looking forward to the five-hour weekly drive to Madison.
"It's a beautiful drive to Madison from Minnesota, and time alone in my car sounds like a luxury," she has said.