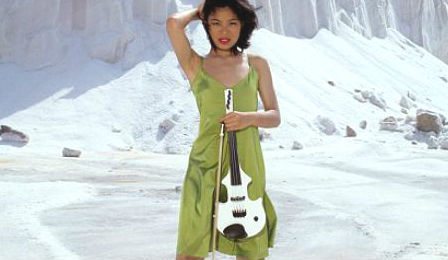 It has been announced today that four Slovenian ski officials have been suspended after allegedly falsifying times and ranking for violinist Vanessa-Mae - to help her qualify in the giant slalom, for the Sochi Winter Olympics.
It is understood The Slovenian Ski Association has allegedly found evidence implicating the qualifying races, hosted in January in Sweden, Norway, Slovenia and Switzerland, were  "fixed at the behest of Thai ski officials to meet her qualifying criteria for Sochi."
Competing for Thailand as 'Vanessa Vanakorn', using the surname of her Thai father, Vanessa-Mae finished last among the 67 competitors at the Winter Olympics - completing 2 slalom runs almost 1 full minute slower than the eventual gold medalist.
Slovenian Ski Association president, Jurij Zurej has told the Associated Press that he is unsure if Vannessa-Mae knew of the violations at the time.