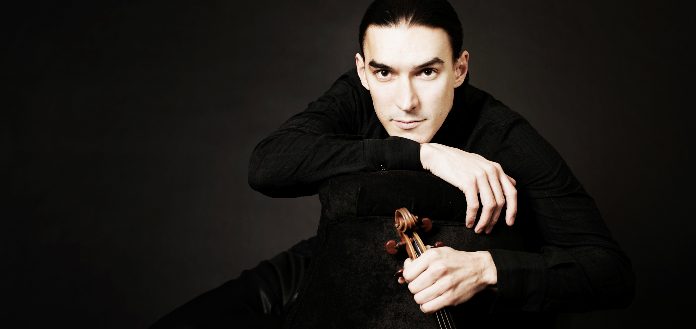 Russian-born violinist, violist and violoncello da spalla virtuoso Sergey Malov is building an international reputation as an outstanding and versatile young string soloist.
A graduate of the Mozarteum University Salzburg and Berlin's 'Hanns Eisler' University of Music, where he studied with Thomas Riebl, Antje Weithaas, Eberhard Feltz and Andreas Schreiber, Sergey is a former 1st prize winner at the Michael Hill International Violin Competition and the Tokyo International Viola Competition.
His recent orchestral debuts include solo engagements with the Finnish Baroque Orchestra, Deutsche Staatsphilharmonie Rheinland-Pfalz, Orquesta Ciudad de Granada, Novosibirsk Chamber Orchestra, Orquesta Barocca de Sevilla, Orquestra Simfònica del Vallès, Tampere Philharmonic Orchestra, Helsinki Philharmonic and the Slovak Radio Symphony Orchestra – and he was recently appointed to the teaching faculty of the Zurich University of the Arts.
Sergey currently performs on violins made by Ferdinando Gagliano and Matthieu Devuys, a Pietro Gaggini Viola and a Dmitry Badiarov baroque violin and violoncello da spalla – and is represented internationally by the German-based Weigold & Böhm International Artists Management.
VC ARTIST SERGEY MALOV | PAGANINI CAPRICE NO. 5 | LOUISIANA MUSIC VIDEOS | 2019
VC ARTIST SERGEY MALOV | PAGANINI CAPRICE NO. 24 | LOUISIANA MUSIC VIDEOS | 2019
VC ARTIST SERGEY MALOV | MENDELSSOHN OCTET IN E-FLAT MAJOR | 3RD MVT | LOUISIANA MUSIC VIDEOS | 2019
VC ARTIST SERGEY MALOV | SIBELIUS VIOLIN CONCERTO IN D MINOR | OKKO KAMU & BBC SYMPHONY ORCHESTRA | 2015
VC ARTIST SERGEY MALOV | BACH | CELLO SUITE NO. 6 IN D MAJOR (VIOLONCELLO DE SPALLA) | 2019
VC ARTIST SERGEY MALOV | HAYDN | SYMPHONY NO. 100 "MILITARY" | 4TH MVT | 2019
VC ARTIST SERGEY MALOV | BARTOK VIOLIN CONCERTO NO. 2 | 2011 MICHAEL HILL INTERNATIONAL VIOLIN COMPETITION | 1ST PRIZE 
VC ARTIST SERGEY MALOV | BACH | INVENTION 1 IN C MAJOR | LOUISIANA MUSIC VIDEOS | 2011 
VC ARTIST SERGEY MALOV | RAVEL | TZIGANE | 2011 MICHAEL HILL INTERNATIONAL VIOLIN COMPETITION | 1ST PRIZE
Name: Sergey Malov
Violins: Ferdinando Gagliano | Matthieu Devuys | Dmitry Badiarov
Viola: Pietro Gaggini
Violoncello de Spalla: Dmitry Badiarov
Bows: James Tubbs | Luis-Emilio Rodriguez
Strings: Thomastik | Dlugolecky Gut Strings
Accessories: Trinity Case | Bam Violin Case | iPad Pro | Page Turner iRig-Blueturn
Teachers: Thomas Riebl (Viola) | Antje Weithaas (Violin) | Ferenc Rados (Chamber Music) | Everhard Felz (Chamber Music) | Andreas Schreiber (Improvisation)| Yorma Panula (Conducting)
Schools: Mozarteum Salzburg | HfM Hans-Eisler Berlin
Comments
comments