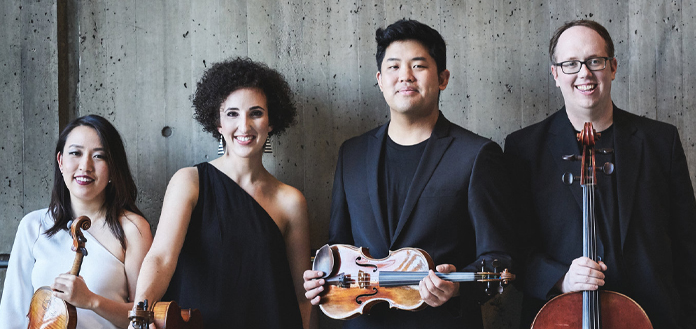 The Verona Quartet comprises violinists Jonathon Ong and Dorothy Ro, violist Abigail Rojansky, and cellist Jonathan Dormand.
Identifying as "a string quartet for the 21st century," the quartet advocates for contemporary music, and focuses on programs that engage in cross-cultural and interdisciplinary practices. In 2020, The Verona Quartet was awarded The Chamber Music America's Cleveland Quartet Award.
Sarah Dinin commented, "I am delighted to welcome this incredible ensemble to the Dinin Arts roster. World-class artistry and collaborative success have always been top priorities in considering Dinin Arts' clients, and the Verona Quartet is no exception." 
Dinin Arts manages artists such as violinists Arnaud Sussman and Danbi Um, violist Paul Neubauer, pianists David Fung and Einav Yarden, the Lysander Piano Trio, the SPA Trio, and the Amernet String Quartet.