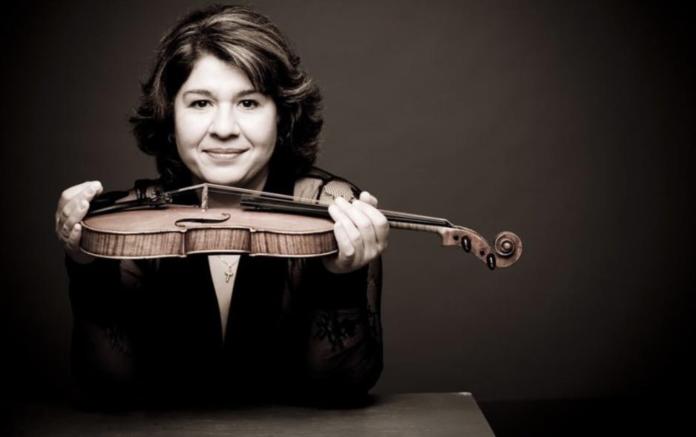 The Violin Channel recently caught up with respected Kronberg Academy violin pedagogue, Mihaela Martin.
In a VC-exclusive blog, Mihaela offers her advice on what students should be doing from home, over this uncertain period of the Coronavirus, to keep improving:
"During these difficult times, where one has to abruptly change from living a very active life to a life of slower pace, I think it is necessary to consider what we have to do to make the best out of everyday.
I'm sure that many of us have felt when we have to perform, that "if I could have had a couple of days more to prepare, I would feel more comfortable." Now, we all have the time to go more in depth with details, to observe and draw conclusions, to add an extra dimension to hearing oneself's habits.
For you, students, with the knowledge that one day you will be on your own, without a teacher, it's essential to have day by day development. Use this period of isolation to revise pieces that you have already played, with the attitude of someone who encountered that piece of music for the first time. Be curious, read the music accurately, and you will discover new angles to it!
Allow time for the basics in your technique by practicing scales and etudes everyday. So many times I hear from students, when asked what kind of warming up routine they do, they say answers like: "I used to play scales and etudes when I was young." A good warm up is very helpful for both muscles and concentration. No matter how highly skilled a musician is, one needs to be healthy technically to be able to play until one gets very old .
Learn new repertoire with a lot of care to detail. I, myself, am taking advantage of this unusual situation and practicing without the stress I am used to (running between the schools where I teach, rehearsals, performances and my domestic home life). I'm focusing on learning new repertoire and keeping fit, instrumentally.
One last piece of advice: discover what could help make you better musicians outside of practicing your instrument. It can be literature, watching ballet (from classic to modern) on TV, listening to opera, listening to chamber music, learning something new (maybe cooking?).
Good luck to you all, stay healthy and find a good balance in your everyday life!
Mihaela"