VC DESERT ISLAND DOWNLOADS | Experimental Violinist, Patricia Kopatchinskaja - '5 Recordings I Can't Live Without'
VC recently caught up with Moldovan-Austrian-Swiss violin virtuoso Patricia Kopatchinskaja - for a fun game of VC Desert Island Downloads
The Violin Channel recently caught up with boundary-pushing Moldovan-Austrian-Swiss violin virtuoso Patricia Kopatchinskaja - for a fun game of VC Desert Island Downloads. 
We sat her down to pick her brain on which 5 CD recordings she would take with her to a deserted island - and how the tracks have helped shape her as a musician.
1. African Rhythms by Gyorgy Ligeti & Steve Reich - Performed by Pierre Laurent Aimard / Aka Pygmies  
"This CD from 2003 is one of the most remarkable ever ... the incredibly complex polyphonic and polyrhythmic songs of the pigmies ... unlettered Stone Age people living in the African rainforests ... and how they inspired modern compositions, especially the Ligeti piano etudes, which are a monument in themselves ... The CD illustrates the scope we musicans should aspire to develop and maintain ..."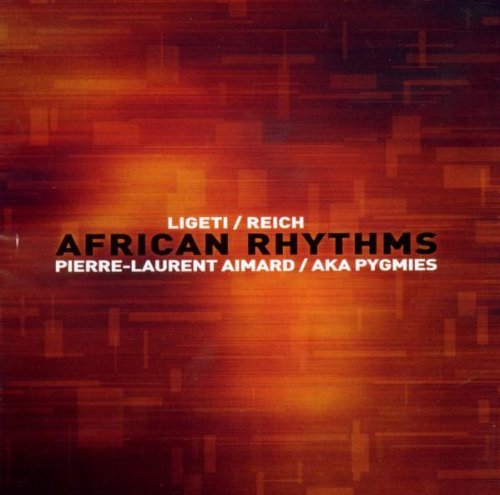 2. Piano Sonatas by Galina Ustvolskaya - Performed by Markus Hinterhäuser
"When Markus Hinterhäuser – a pianist favoured by Galina Ustwolskaja herself – plays her six piano sonatas, his fingers bleed ... This is the most powerful and uncompromising music from the limits of human existence ... Not for every day, but important to know nonetheless ... And after knowing it, nothing is the same anymore ..."
3. Contrechant, Music for Solo Clarinet - Performed by Reto Bieri
"A fearless and phenomenal clarinetist playing mostly living composers (Sciarrino, Holliger, Vajda, Eötvös), Reto Bieri masters the most incredible technical difficulties with elegance and utmost musicality ... May we all become as courageous and curious as he is ..."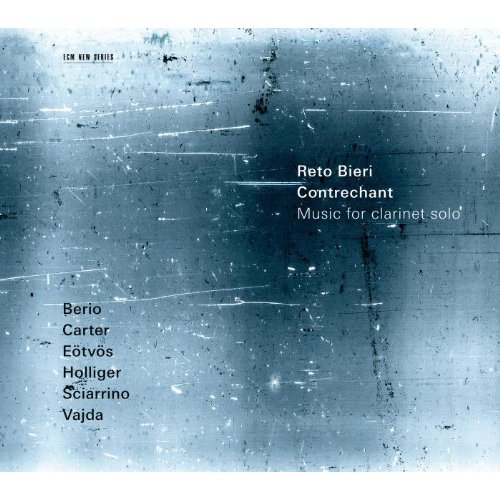 4. Beiseit / Alb-Chehr by Heinz Holliger
"Swiss oboist Heinz Holliger started as a prodigy, inventing techniques and setting new standards of playing ... Widely read, he composes in the most inventive ways: solo pieces, chamber music, operas … drawing inspiration from everywhere ... This CD contains a song cycle on poems by the Swiss poet Robert Walser dedicated to György Kurtag. This is followed by disquieting music to a spoken nightmarish legend from the Swiss Alps, played partly on folk instruments and having a vaguely folkish air. It's a model of how one can find inspiration from ones own roots. I recently played Holliger's (extremely difficult, beautiful, mystical…) violin concerto about the outstanding Swiss painter Louis Soutter ... This music affected me to my core - I could not sleep for weeks ..."
5. Images from a Closed Ward by Michael Hersch - Performed by FLUX Quartet
"Finally a tribute to an American composer and an American ensemble: Michael Hersch (*1971) combines the wide literary culture of Holliger and the uncompromising force of Ustwolskaja. My first encounter with him was this album "Images from a Closed Ward" - 13 pieces that do not let you go, played with utter conviction by the marvellous FLUX Quartet ... The ghastly CD cover contrasts starkly with the superficial aesthetic mainstream. I recently recorded Hersch's violin concerto with the amazing ICE Ensemble in New York and I feel that his music is very necessary: It is he who formulates the anxiety and pain that we all feel, when we hear of dying seas, disappearing species, expanding droughts and rising fascism ..."