VC GIVEAWAY | Win 1 of 20 Cremona Mondomusica Exhibition Passes [ENTER]
Enter to win 1 of 20 passes to the 2018 Cremona Mondomusica international exhibition of hand-crafted musical instruments
The Violin Channel, in conjunction with Cremona Fiere, is this week giving away 20 passes to the 2018 Cremona Mondomusica international exhibition of hand-crafted musical instruments.
Hosted in Cremona, Italy, the homeland of violin making from the 28th to the 30th of September, the international spectacular is recognised as the world's most important annual meeting point for professional musicians, dealers and string instrument makers.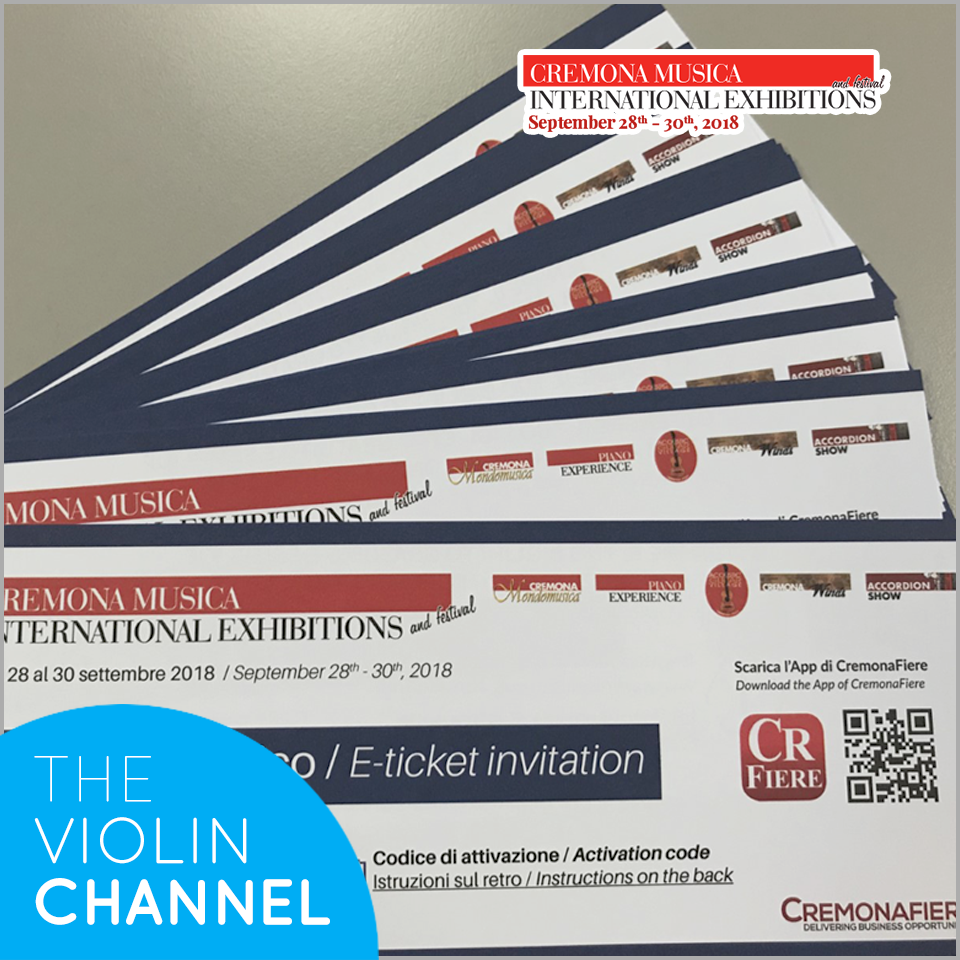 Enter to Win: http://s.heyo.com/75cfce
Entries Close: 27th September, 2017.