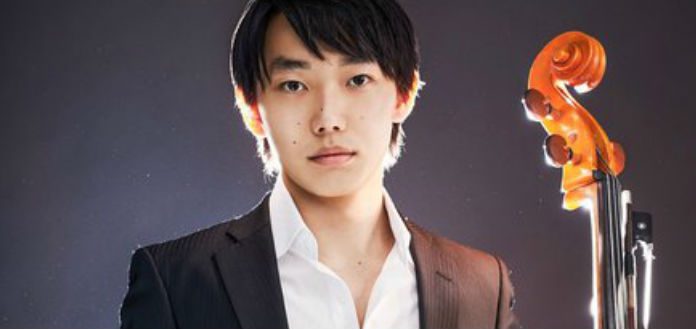 The Violin Channel recently caught up with 2019 ARD International Cello Competition 1st Prize Winner, 21-year-old Japanese cellist, Haruma Sato.
A current student of Jens Peter Maintz at the Berlin University of the Arts, Haruma is a former 1st prize winner at the Domenico Gabrielli and Witold Lutoslawski International Cello Competitions.
HARUMA SATO | SHOSTAKOVICH CELLO CONCERTO NO. 2 IN G MAJOR | EUN SUN KIM & BAVARIAN RADIO SYMPHONY | 2019 ARD INTERNATIONAL CELLO COMPETITION | 1ST PRIZE | 21-YEARS OLD
Congratulations, Haruma! How does it feel to be a 1st prize winner at the prestigious ARD Competition?
"I'm very happy that I was awarded the 1st prize because this is one of the most important competitions in the classical music scene.
However, there is also a responsibility with being a winner, because the ARD International Music Competition is known for its high-level.
There is a certain pressure for all upcoming events, but I'm looking forward to it!"
What will be your best long lasting memory from your time at the 2019 ARD Competition?
"I think I will remember the competition as a whole, because I loved the different experiences on-stage.
In the first and second rounds, for example, I performed together with a pianist.
During the Semi-Final, I was accompanied by the Munich Chamber Orchestra and in the Final, I played with the Bavarian Radio Symphony Orchestra.
During the competition I really enjoyed communicating with so many talented musicians.
I especially admire the Munich Chamber Orchestra's classical style"
What tips and advice do you have for keeping one's focus on the music even under stressful situations such as a competition?
"Before I go on-stage, I like to recite a concert in my head, because it helps me to clear my mind. I also think it is important to be able to switch your mind 'on and off' and relax after an audition.
Nevertheless, I do reflect on my performance after a concert and sometimes rewatch my performance in order to improve my skills"
Who have been your most influential mentors and inspirations?
"One of my biggest inspirations is my mentor Jens Peter Maintz - he won the ARD music competition in 1994.
From him, I learned a lot of different styles and I admire his fluent and classic way of playing.
During classes in Berlin, he taught me the importance of transporting your emotions"
Away from your instrument, what do you like to do to keep your sanity?
"After a long day of rehearsals/concerts, it is important to give yourself a short break.
During stressful periods, I enjoy taking time for myself.
I love to go out and get Japanese food, especially my favorite meal: Ramen. I already had it six times during the competition.
Furthermore, it is important to be well rested. That's why I try to sleep seven hours each night"
What does your future hold now? What are your career goals?
"My dream is to play as a solo cellist in the near future. I could imagine doing my master's degree in Europe, while also playing concerts.
I have a deep love for chamber and baroque music. Who knows what the future holds. Maybe I will study baroque music as a minor subject.
What I know for sure is that I would like to expand my repertoire and learn a broad amount of styles"