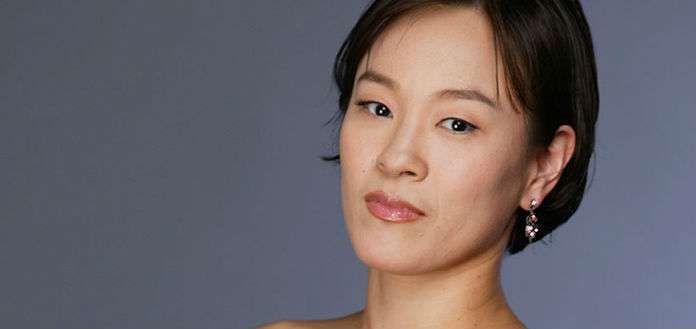 The Violin Channel recently caught up with violinist Catherine Cho, Violin Professor at The Juilliard School and the recently appointed Artistic Co-Director of the Chesapeake Chamber Music Festival - in Maryland, United States.
Can you tell us about the Chesapeake Chamber Music Festival - and your long association with the annual event?
"The Chesapeake Chamber Music Festival is celebrating its 35th anniversary!
This summer marks my 22nd summer as a participating musician and my first summer as co-Artistic Director with the eminent cellist, Marcy Rosen.
I feel that the essence of the Festival is one of warmth, sincerity, and an inviting personal connection both musically and otherwise"
You have recently been appointed the Artistic Co-Director of the Festival. Can you tell us about your new role and responsibilities?
"In partnership with Marcy Rosen, we create and curate programs which reflect the multi-layered spirit of the artistic imagination and gather together artists with whom we feel a powerful connection"
What measures has the festival put in place this year to adapt to the current COVID situation?
"Due to our present conditions, we are adapting to the format of a Virtual Festival with the enthusiastic support of our Festival Board, Volunteers, Committee, Patrons, Musicians, and Audience!
Thanks to them and the expertise of Wei Wang of Skillman Studios we were able to pivot our programs into this new and adventurous world of streaming performances for the first time"
What are you most looking forward to at this year's festival?
"This year, we are presenting our first virtual Young People's Concert with artists who are part of the Ensemble Connect Program at Carnegie Hall.
Our mission is to engage students and families in a musical experience that will nurture a love of music and concert-going.
Our vision is to ignite the curiosity of children through a program engaging their senses and inspiring their interest and need for expression through musical experiences. 
This Young People's Concert, designed specifically for young people, but open to all, will be presented on Wednesday, June 10 at 5:30 pm.
Three of the artists in this group were former students of mine, and to see and hear how they have grown into their artistry as stellar humans and arts advocates has been particularly meaningful. 
It is important to me to broaden the reach of the Festival and to provide greater accessibility for our local and global audiences.
We hope to form meaningful relationships with listeners of all ages and backgrounds. I am hopeful that this Young People's Concert, as well as the streaming of our Festival, will further enable us to extend our mission in this direction"
If we want to tune in and watch, how can we do so?
To access the concerts, you can go to our website at  www.chesapeakemusic.org and click anywhere on the stage.  
We are also for the first time live-streaming five performances on The Violin Channel's facebook. 
If you are able to cast to your Smart TV it makes for great viewing.  
The concerts are all free to watch and are made possible through generous donations.