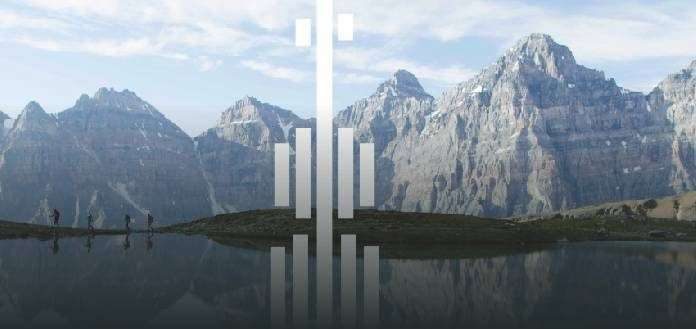 Watch the 2019 Banff International String Quartet Competition live on The Violin Channel – direct from Banff, Alberta, Canada.
2019 BANFF INTERNATIONAL STRING QUARTET COMPETITION
FINAL ROUND
LIVE FROM THE BANFF CENTRE FOR ARTS AND CREATIVITY
SUNDAY 1ST SEPTEMBER, 2019 - 2PM
Callisto Quartet

Beethoven String Quartet No. 8 in E Minor Op. 59 No. 2
Marmen Quartet

Beethoven String Quartet No. 14 in C-Sharp Minor Op. 131 
Viano String Quartet

Beethoven String Quartet No. 9 in C Major Op. 59 No. 3
Open to string quartets with all members under the age of 35, the 1st prize winning ensemble will today receive CAD $25,000 – plus a number of mentorship and international performance opportunities, including a two year paid residency at the Meadows School of the Arts at the Southern Methodist University.
The 2019 competition jury comprises: Gillian Ansell, Martin Beaver, Adrian Fung, David Harrington, Nobuko Imai, Philip Setzer and Ursula Smith.
Previous 1st prize winners include the Cecilia String Quartet, Rolston String Quartet – and the VC Artist Dover Quartet.
As the competition's official 2019 international media partner, The Violin Channel will be providing streaming coverage – live from all venues.
Join us backstage.

RECITAL ROUND
CALLISTO QUARTET | OPENING ROUND RECITAL
OMER QUARTET | OPENING ROUND RECITAL
QUATUOR ELMIRE | OPENING ROUND RECITAL
ULYSSES QUARTET | OPENING ROUND RECITAL
VERA QUARTET | OPENING ROUND RECITAL
VIANO STRING QUARTET | OPENING ROUND RECITAL
ELIOT QUARTETT | OPENING ROUND RECITAL
RUISI QUARTET | OPENING ROUND RECITAL
MARMEN QUARTET | OPENING ROUND RECITAL
QUATUOR AGATE | OPENING ROUND RECITAL
ROMANTIC ROUND
VERA QUARTET & QUATUOR ELMIRE | ROMANTIC ROUND RECITALS
VIANO STRING QUARTET | ROMANTIC ROUND RECITAL
MARMEN QUARTET & OMER QUARTET | ROMANTIC ROUND RECITALS
QUATUOR AGATE & RUISI QUARTET | ROMANTIC ROUND RECITALS
ELIOT QUARTET & ULYSSES QUARTET | ROMANTIC ROUND RECITALS
CALLISTO QUARTET | ROMANTIC ROUND RECITAL
CANADIAN COMMISSION ROUND
OMER QUARTET, CALLISTO QUARTET, RUISI QUARTET, ULYSSES QUARTET & QUATUOR AGATE | CANADIAN COMMISSION ROUND
VIANO STRING QUARTET, MARMEN QUARTET, VERA QUARTET, QUATUOR ELMIRE & ELIOT QUARTETT | CANADIAN COMMISSION ROUND
SCHUBERTPLUS ROUND
RUISI QUARTET | SCHUBERTPLUS ROUND
ULYSSES QUARTET | SCHUBERTPLUS ROUND
ELIOT QUARTETT | SCHUBERTPLUS ROUND
VIANO STRING QUARTET | SCHUBERTPLUS ROUND
CALLISTO QUARTET | SCHUBERTPLUS ROUND
MARMEN QUARTET | SCHUBERTPLUS ROUND
VERA QUARTET | SCHUBERTPLUS ROUND
QUATUOR AGATE | SCHUBERTPLUS ROUND
OMER QUARTET | SCHUBERTPLUS ROUND
QUATUOR ELMIRE | SCHUBERTPLUS ROUND
FINAL ROUND
CALLISTO QUARTET | FINAL ROUND
MARMEN QUARTET | FINAL ROUND
VIANO STRING QUARTET | FINAL ROUND