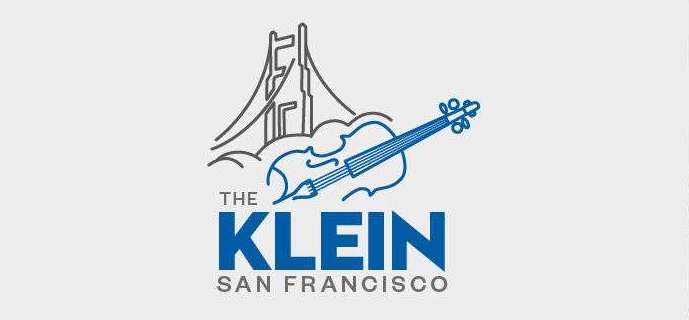 We're coming to you from the San Francisco Conservatory of Music this evening for the Final Round of the 37th Klein International String Competition.
The competition, which has been running for 37 years, is a prominent nurturing ground for young string players aged between 15 and 23. The competition offers a total of $30,000 worth of prize money, and in 2022, the players will be mentored by past winner and VC Artist Tessa Lark.
In 2022, the jury will be comprised of Richard Aaron, Christopher Costanza, Francesca de Pasquale, Daniel Stewart, Ian Swensen, and Barbara Day Turner. This year's commissioned work will be written by composer Gloria Justen.
Previous winners of the Klein competition include Jennifer Koh (1993), Vadim Gluzman (1993), Alban Gerhardt (1989), Tessa Lark (2008), and Nikki Chooi (2009).
After the semi-final round on Saturday, violinists Andromeda Kepecs and Jaewon Wee, and cellist Gaeun Kim were selected as finalists.
Watch the Final Round livestream here.
 Violinist Jaewon Wee (22, Korea) | Pianist Miles Graber
Bach | Violin Sonata No. 1 in G minor, BWV 1001, Adagio

Justen | Travel of Modes for Solo Violin

Fauré | Violin Sonata No. 1 in A Major, Op. 13, Allegro vivo & Allegro quasi preso

Sibelius | Violin Concerto in D minor, Op. 47, Adagio di Molto, Allegro ma non troppo
Cellist Gaeun Kim (20, Korea) | Pianist Allegra Chapman
Shostakovich | Sonata in D minor for Cello and Piano, Op. 40, Allegro non troppo & Allegro

Tchaikovsky | Variations on a Rococo Theme, Op. 33, Thema & Variations 4, 5, 6, 7
Violinist Andromeda Kepecs (18, United States) | Pianist Allegra Chapman
Debussy | Sonata in G minor, L140, Allegro vivo, Interméde: fantasque et léger, Finale: trés animé

Bartók | Violin Concerto No. 2 BB 117, Andante tranquillo, Allegro molto