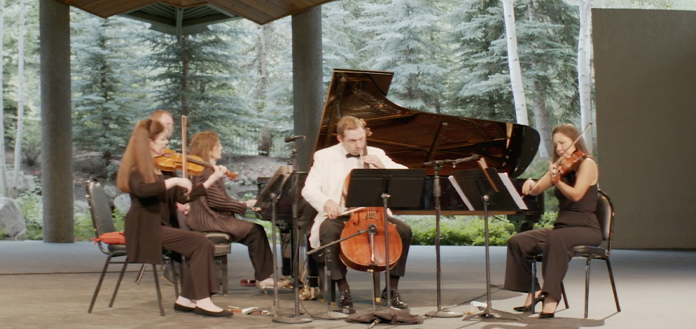 We're coming to you from the 2020 Bravo Vail Music Festival, in Vail, Colorado - for a recital with violinist Kerry McDermott, violists Paul Neubauer and Zoë Martin-Doike, cellist Brook Speltz, pianist Anne-Marie McDermott and VC Artist Dover Quartet.
The program features Mozart's Piano Quartet No. 1 in G Minor - coupled with Brahms' Sextet No. 1 in B-Flat Major.
The Violin Channel is committed to reminding people that live art will still exist even in these uncertain times.