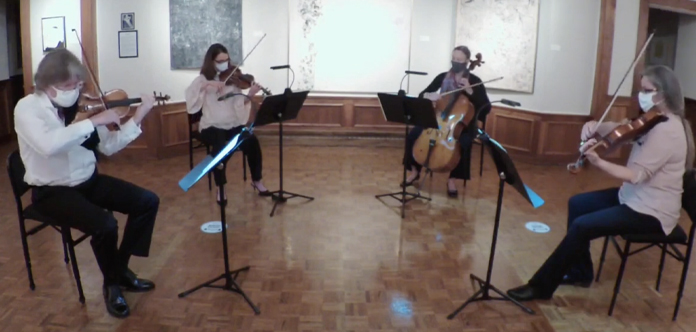 We're coming to you from Wisconsin – for the Midsummer's Music Festival 'Soaring Spirits' with Wisconsin Public Radio Host, Lisa Flynn.
The program, with violinists David Perry and Ann Palen, violist Allyson Fleck, cellist Paula Kosower and pianist Jeannie Yu, features George Walker's 'Molto Adagio', Samuel Coleridge Taylor's 'Five Fantasy Pieces', Florence Price's Quintet in A Minor and Reynaldo Hahn's Piano Quintet in F-Sharp Minor.
The Violin Channel is committed to reminding people that live art will still exist even in these uncertain times.