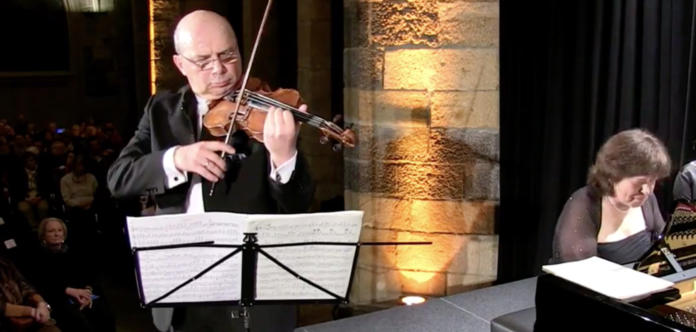 We're coming to you from the New Virtuosi Mastercourse & Festival, in London, for a violin masterclass and concert with Michael Vaiman.
The concert, with pianist Dina Yoffe, features Schubert's Fantasy in C major.
A protege of David Oistrach and Semyon Snitkovsky, Vaiman is a graduate of the Tchaikovsky Conservatory of Music in Moscow. He has performed as a soloist with orchestras such as the Berlin Symphony Orchestra, the Moscow Philharmonic, and the St. Petersburg Symphony.
You can watch the stream here: https://bit.ly/3wvEkA6