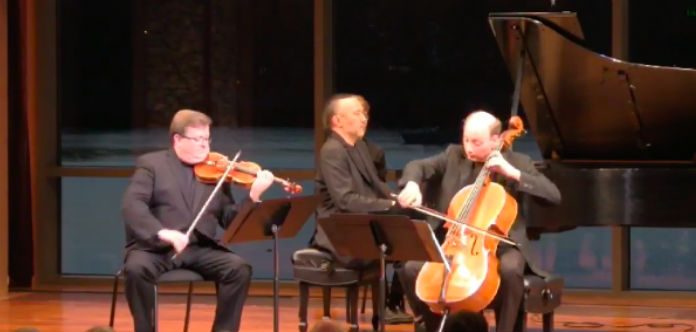 VC Facebook Live webcast direct from the 2018 Rockport Music Festival – in Rockport, Massachusetts, United States.
Evening featuring the famed Montrose Trio, comprising violinist Martin Beaver, cellist Clive Greensmith and pianist Jon Kimura Parker - with guest violist Barry Shiffman.
Program including Joaquín Turina (1882-1949) Piano Trio No. 2 in B minor, Mendelssohn Piano Trio No. 2 in C minor - and Brahms Piano Quartet No. 1 in G minor.
Streamed live on The Violin Channel's socials on Saturday the 16th of June, 2018.