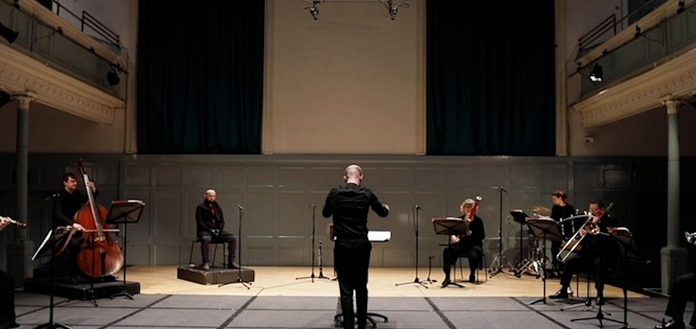 We're coming to you from The Queen's Hall, in Edinburgh, for the season opening performance with members of the Scottish Chamber Orchestra.
The concert was filmed at The Queen's Hall, in Edinburgh, back in November, 2020.
Conceived by Igor Stravinsky and Swiss writer C.F. Ramuz at the end of the first World War, "The Soldier's Tale" is about a soldier who unknowingly makes a bargain with the Devil. In return for his much-loved violin, he receives a magical book which can foretell the future and brings him great fortune. Eventually he realizes that wealth alone is meaningless and cannot buy happiness.
https://www.youtube.com/watch?v=2oQnBzmIuJ0&feature=emb_title&ab_channel=ScottishChamberOrchestra