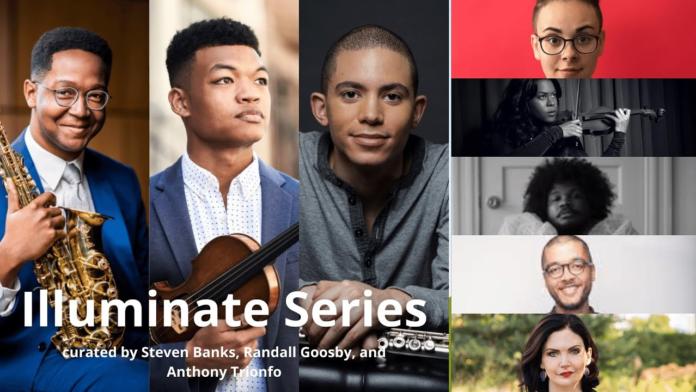 We're coming to you from Detroit for The Illuminate Series presented by Young Concert Artists and the Sphinx Organization.
This episode features violinist & Mezzo-soprano Tona Brown, percussionist Jaime Esposito, composer & bassoonist Clifton Joey Guidry III, percussionist Stephen Hall, and founder of Verismo Communications Beth Stewart expand upon the intersectionality between identity, race & sexuality within the LGBTQIA+ community.
This discussion focuses on artist activism featuring tenor Lawrence Brownlee, pianist Lara Downes, cellist Sterling Elliott, violinist and Grammy-award winner Hilary Hahn, and conductor Eugene Rogers.