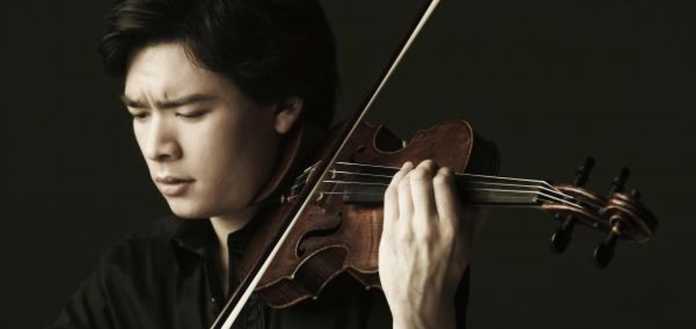 The Violin Channel recently caught up with American violin virtuoso, VC 'Young Artist' Stefan Jackiw at his home in New York City - where he explained 'Why Practicing Slowly is Never Just Enough'.
[video_lightbox_youtube video_id="pfq0IV_tQjw" width="590" height="385" auto_thumb="1"]
VC 'YOUNG ARTIST' STEFAN JACKIW | 'WHY PRACTICING SLOWLY IS NEVER JUST ENOUGH'
Today I'd like to talk about a type of violin practice that has been very helpful for me.

When I was growing up, I heard from all of my teachers, like I'm sure we all have many many times, that practicing slowly is incredibly important.

Being a diligent student, I spent hours, weeks, months, even years practicing slowly but I always felt there was a slight disconnect between my slow practice, in the practice room and my ultimate performance on stage.

Despite all the slow practice I did, I often felt my performances on stage felt a little hectic – like it was all a big mess to me.

Over time I came to realise that when I perform I try to be as communicative and expressive as possible with my body response, and that when I'm performing a part that is full of tension, my body gets tense, and when I'm playing a part that is filled with vulnerability my breathing changes, and when I'm playing a part that is filled with anticipation or excitement my heart rate speeds up – but in the practice room none of these things were happening as I wasn't playing with the same emotional commitment and intensity as I was on stage.

After much thought, I made the conscious decision to use my practice time to recreate the performance intensity - just slowed down.

In my practice room, I began to imagine that while I was practicing slowly there was an audience member next to me and that even at the slower tempo, I needed to show them the character of each phrase.

Whilst practicing very virtuosic, joyful passages slowly I would still try and have the same joy and excitement I wanted on stage – as with very tense passages I would try and conjur the same sense of foreboding, emotional unrest.

Slowly I began to feel there was now a clear connection between how it felt to practice slowly in the practice room and how it felt to play on stage.

Not only did this technique improve my performances it also made practicing far more interesting - as now I was no longer on emotional auto pilot.

I felt it also made me a better musician, as we all know we get better at the things we repeat over and over again – and the same is certainly true for being a communicative performer.

I can honestly say, being as involved musically as possible, while practicing slowly has made a lot of difference for me.