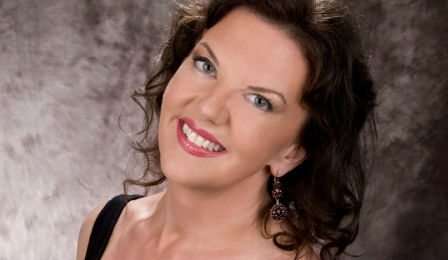 English concert violinist Tasmin Little discusses tips and techniques for overcoming concert stage nerves and performance anxiety.
[video_lightbox_youtube video_id="lHpC4IQxM3o" width="590" height="385" auto_thumb="1" ]
TASMIN LITTLE | 'STAGE NERVES AND PERFORMANCE ANXIETY'
"During this video I would like to talk about performance anxiety -- or put more positively: 'butterflies before you walk on stage'.

First of all, let me reassure you that it is absolutely essential to have some sought of heightened awareness, butterflies, even performance anxiety before you walk on stage. I've certainly never given my best performances in my practice room, they've always been on stage -- and that is for a very good reason. The audience are giving you energy, and this translates into a feeling as a performer that: 'it's now or never-- so we need to do the best job possible'.

The important thing is how to prepare yourself before you walk on stage and I would suggest not having too many complicated routines -- because as sometimes happens, traffic can be bad getting to a concert hall or something might happen whereby you have less time than you thought. So I suggest keeping things very simple. For me, it's just about putting my dress on, and my shoes, brushing my hair and putting some makeup on -- and then I feel ready.

As far as the physical aspect of getting ready is concern on the violin, I do a lot of slow practice, I don't play lots and lots of fast passages - I keep it nice and calm before I walk on stage

The other good thing to do is a lot of deep breaths, particularly as you are about to walk out through the door and on to the stage. Big breath in .... and a slow measured breath out works wonders, I find.

Standing tall as you walk on stage, feeling happy that the audience is there and greeting the audience visually is also a very good thing. I feel it helps you to make contact with the audience, to see that there are people out there who are smiling and looking forward to the performance.

Once you're on stage, perhaps the hardest part is your very opening of whatever piece it is you are playing. So before you begin to play, again a deep breath in and start on an outward breath. For many of us, and certainly for many violinists, this is a natural thing to do. We might be giving an upbeat, in which case we'll breath in and then we will start to play.

If you have a lot of complicated passages to play, don't think about every single note, think about the shape of the phrase and concentrate on just one or two aspects of the performance, within the phrase

And for me also, I'm thinking about listening to my fellow performers, therefore taking the focus of the attention away from myself and on to what's going on around me.

In this way I find I can relax and enjoy myself."
Tasmin is widely respected as one of England's finest soloists, recitalist and chamber musicians, and since her professional debut in 1988, has performed and recorded regularly with many of the world's finest orchestras and conductors - including the Royal Philharmonic Orchestra, London Symphony Orchestra, Berlin Philharmonic and the New York Philharmonic | www.tasminlittle.com