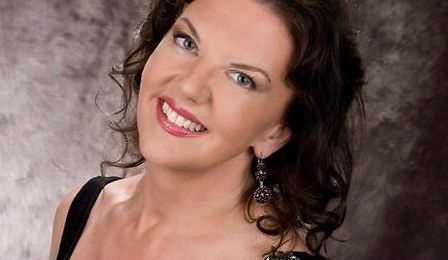 Artists: Howard Shelley (Piano), Tasmin Little (Violin), BBC Philharmonic/Edward Gardner
Composer: Benjamin Britten
Label: Chandos
ASIN: B00C30ZA64
Release: 28th May, 2013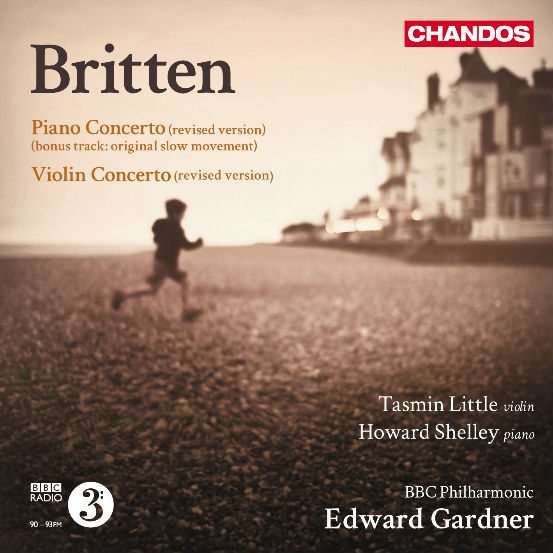 The music of Britten, played by good British soloists & orchestra, sympathetic British conductor, recorded by a well established British 'team'...couldn't go wrong, could it?...
So I was very excited placing this CD into the machine to play it...and off we went with the Piano Concerto. Now I do not wish to make a big deal of this point but I'm afraid that for ME this confident & persuasive performance of the piano concerto is a little compromised by the recording 'style', which although lovely & warm in good Chandos tradition, is simply too resonant! Details, motifs & even melodies (& there is plenty of everything in this unduly neglected work) are there but appear out of a slightly washy, large 'sound stage' as readily as they are clouded. It's not a piece I know well, & I must admit this performance made a better impression on me than when I took part in a performance of it some time ago. It's a good work, certainly there are some passages that are diffuse musically, but it's well worth investigating if you don't know it.
Incidentally, this CD also includes Britten's original slow movement (as an appendix), completists will be happy...the rest of us will be happy to find that Britten tightened up the flow of the concerto by replacing it?...!
I had the impression things improved sound wise with the violin concerto, a work I know better (& as a slightly later work possibly better 'argued' & orchestrated?). I read a review of this disc which seemed to imply that the violin concerto performance was less successful mainly due to Little's sound not having enough emotional variety & the performance lacking a feeling of enough forward momentum at times...I'm happy to say, I did not find this entirely the case. Yes she can sometimes have an overly fruity sound too much of the time (with her recognisably large wide vibrato) but here it did not bother me. She displays a reasonable variety of both vibrato & bowing. A greater ebb & flow would have helped carry the 1st movement, but perhaps the stillness contrasts nicely with the agitated 2nd movement? Ida Haendel in her recording is far more direct (gutsy) & less dreamy, which grabs your attention from 1st note to last! Little's approach is more relaxed than most, still a valid interpretation (try Janine Jansen too for an approach sitting midway between) & I must say that the 14 minutes of the final movement which I can often find a mite tedious held my attention here!
Other alternatives like Haendel or the superb Jansen (Zimmerman too!) offer a more visceral approach overall. This relaxed performance is a contender providing you think this style suits the mood of the work.
As for my sound 'issues'?...if you can try before you buy, then do so as it may be down to my aural concept, otherwise 1st choice preferences would include the other artists mentioned above. This is a CD I quite like & would suggest you own if you're looking for another approach to this interesting & rapidly becoming more popular addition to the Violinist's concerto list!
C.D. George.