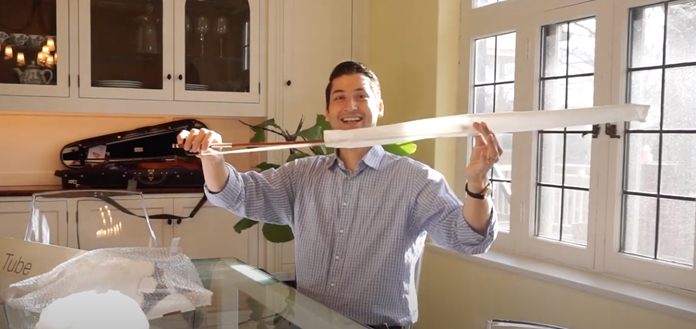 In this unique new VC series, acclaimed violist Masumi Per Rostad sits down with his friends and colleagues to discuss the ins and outs of their instrument.
In this, the third episode, Masumi unwraps his own new viola bow - fresh off the plane from France.
"This bow is gold mounted and custom crafted for me to be extra long by the super talented bow maker, Josephine Thomachot," Masumi has said.
PREVIOUS
A graduate of the Juilliard School, where he studied with Karen Tuttle, GRAMMY award winning violist Masumi Per Rostad performed as a member of the acclaimed Pacifica Quartet from 2001 until 2017 | He currently serves as a Professor at University of Rochester's Eastman School of Music – and has served on faculties at Indiana University's Jacobs School of Music, the University of Chicago and Northwestern University