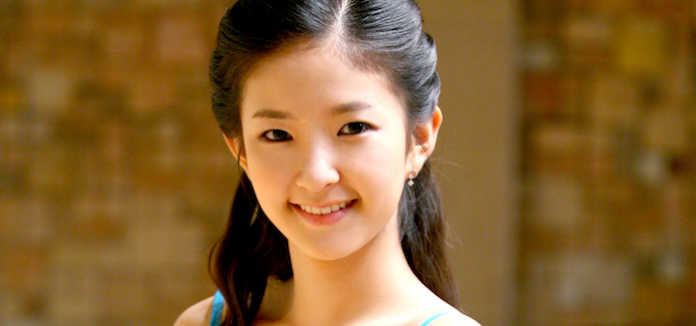 25 year old Korean violinist Yoojin Jang is quickly building an international reputation as one of the new generation's brightest young string virtuosi – praised for her "fiery virtuosity" and "sensitive interpretation".
A Doctoral student of Miriam Fried at the New England Conservatory, Yoojin is a former prize winner at the Menuhin, Seoul, Indianapolis and Michael Hill International Violin Competitions – and was recently awarded 1st prize at the 2013 Munetsugu Angel and 2016 Sendai International Violin Competitions.
Her professional debuts include performances with the KBS Symphony Orchestra, Seoul Philharmonic, Budapest Festival Orchestra, Sendai Philharmonic, Auckland Philharmonic, Kioi Sinfonietta Tokyo and the Exremadura Orchestra.
YOOJIN JANG | SHOSTAKOVICH VIOLIN CONCERTO NO. 1 | JOSHUA WEILERSTEIN & NEC PHILHARMONIC | 2015
YOOJIN JANG & RENANA GUTMAN | BEETHOVEN | SONATA NO. 10 FOR VIOLIN & PIANO IN G MAJOR | 2014
YOOJIN JANG & RENANA GUTMAN | SZYMANOWSKI | MYTHES, OP. 30 | 2014
YOOJIN JANG & RON REGEV | POULENC | SONATA FOR VIOLIN & PIANO | 2012
YOOJIN JANG & THOMAS HOPPE | CORIGLIANO | SONATA FOR VIOLIN & PIANO | 2014 INDIANAPOLIS INTERNATIONAL VIOLIN COMPETITION  
YOOJIN JANG & RENANA GUTMAN | SIBELIUS | PIECES FOR VIOLIN & PIANO | 2015
YOOJIN JANG | BACH | SONATA NO. 1 | ADAGIO | 2012
YOOJIN JANG | SCHNITTKE | A PAGANINI | 2015
YOOJIN JANG & RENANA GUTMAN | BARTOK | SONATA FOR VIOLIN & PIANO NO. 1 | 2015 
Name: Yoojin Jang
Violin: G.B. Guadagnini, c. 1772
Bow: Benoit Rolland
Teacher: Miriam Fried
Comments
comments