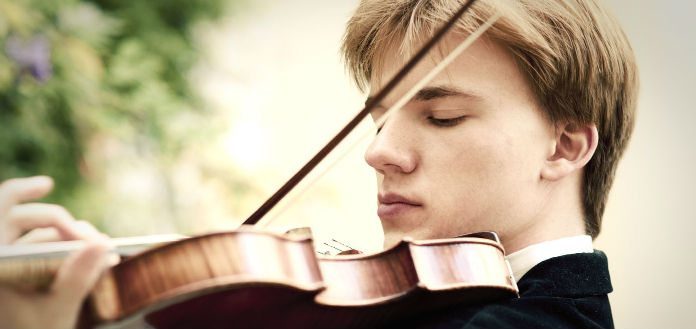 Today is Russian-born violin virtuoso, VC Young Artist Yury Revich's 29th birthday!
A protégé of Alexander Revich, Galina Turchaninova, Victor Pikayzen and Pavel Vernikov, Yury is a former prize winner at the Virtuosi of the 21st Century - and the David Oistrakh and Kloster-Schontal International Violin Competitions.
His debuts include a Carnegie Hall solo recital debut with celebrated Russian pianist Daniil Trifonov.
Things you didn't know about Yury:
He is colorblind and sometimes mixes up the A and D strings when he sets up his violin
He once arrived at a concert in Italy, but it was the wrong city! There were two towns which have the same name
He once improvised on stage as an encore but announced it as the world premiere of a piece by a non-existing composer. It was a big success!
VC YOUNG ARTIST YURY REVICH | SARASATE | ZIGEUNERWEISEN | SOMMERKONZERT 2015