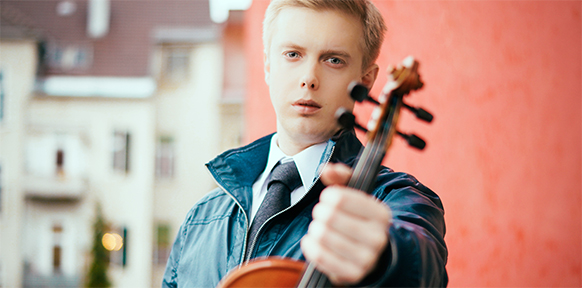 The Vienna Philharmonic has today announced the appointment of 30 year old New Zealand violinist Benjamin Morrison to their 1st violin section.
A graduate of the Kunst University in Graz, where he studied with Professor Yair Kless, Benjamin has served in the orchestra's 2nd violin section since 2014.
"I am both overjoyed and humbled by this appointment ..." Benjamin has told The Violin Channel.
The orchestra has also announced that 1st violinists Ekaterina Frolova and Petra Kovacic have today passed their trial periods and have been made full members of the ensemble.