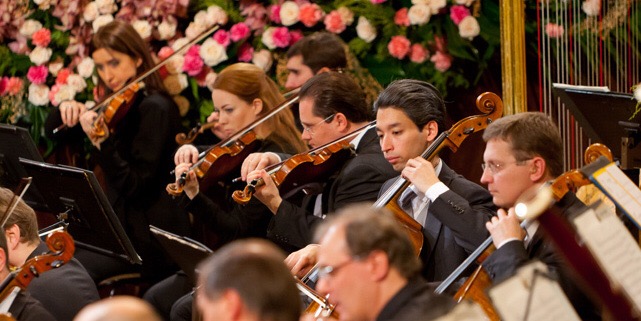 The Vienna Philharmonic has this week announced the launch of a new 2-year free-of-charge orchestral training academy - open to 12 outstanding international students aged 12-26.
The Academy will provide free-of-charge chamber music and private instrumental lessons, orchestral performance opportunities within the Vienna Philharmonic - plus Austrian culture and history classes.
The orchestra has indicated they are seeking both local and international applicants - with a greater goal of creating more diversity within the ensemble.
At least one student per class will be from the United States, the academy organizers have indicated.
"The academy is about having everyone speak the same musical language ..." Conductor Franz Welser-Möst has said.
"By having the new Academy students become embedded in the VPO, the hope is to infect these young people with the virus ... it is a calling for most people to be a part of the Philharmonic," he has said.