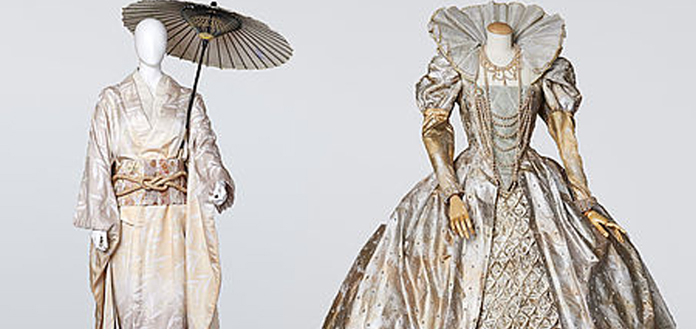 "Again and again, we are asked the question of what happens to the productions that have been played," the Vienna State Opera said on their website. "Where do all the costumes and sets disappear to after the final curtain? Are they simply destroyed? Or sold? Or do only some photos and memories remain?"
While costume flea markets exist, the opera house recently auctioned off 76 iconic costumes from past productions through the Dorotheum Auction House.
The items came from legendary productions including "Lucia di Lammermoor," "Rigoletto," "Madama Butterfly," and "Carmen" — and were worn by stars such as Placido Domingo, Edita Gruberova, Anna Netrebko, Gwyneth Jones, and Francisco Araiza. One of the more well-known costumes available was Gruberova's Elisabetta gown from a production of "Roberto Devereux."
All costumes were designed and made by hand at the company's costume shop and were valued between 100€ to 1500€. 
The proceeds from the auction went to the company's work with young talent to fund projects to inspire new audiences for the genre.
See the Dorotheum Auction House's page for the full list of items and their sold prices.