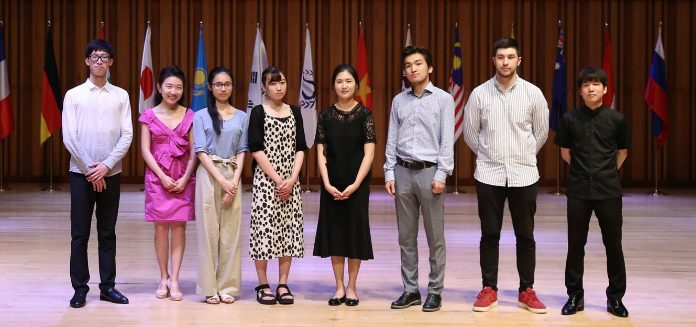 Gang Hyeon Park from South Korea and Ruslan Turuntayev from Kazakhstan have today been awarded the joint-Grand Prix at the 2019 inaugural Vietnam International Violin Competition – in Hanoi, Vietnam.
A current student of 2019 jury member Kyung-Sun Lee at the Seoul National University, Gang Hyeon is a former prize winner at the KBS and Joong-ang Music Competitions.
A current student of Irina Bochkova at the Moscow Conservatory, Ruslan is a former prize winner at the International Tchaikovsky Competition for Young Musicians and the Andrea Postacchini and Yuri Yankelevich International Violin Competitions.
1st and 2nd prizes in this year's competition were awarded to Zhenyi Jiang from China and Hyeon Hong from South Korea.
Joint 3rd prizes were awarded to Hoàng Hồ Khánh Vân from Vietnam - and Petr Fedotov from Russia.
The 2019 jury comprised: Cong Duy Bui (President), Viktor Tretyakov (Chair), Stephanie Chase, Vilmos Szabadi, Kyung Sun Lee, Chen Xi, Cong Duy Bui, Chuong Vu, Lorenz Gamma and Gregory Lee.