Fashionable Violinist Charlie Siem Signs with London's 'Only Stage' Management Agency
English violinist Charlie Siem has signed with the London-based music management agency 'Only Stage' – for worldwide general management representation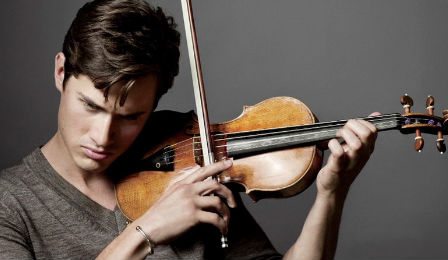 It has been announced this week that 32-year-old English violinist Charlie Siem has signed with the London-based music management agency, Only Stage – for worldwide general management representation.
A protege of Ithzak Rashkovsky and Shlomo Mintz, Charlie's recent debuts include solo engagements with the Moscow Philharmonic, Oslo Philharmonic, Czech National Symphony Orchestra, Moscow Symphony Orchestra, Royal Philharmonic Orchestra, English Chamber Orchestra, London Symphony Orchestra and the Rotterdam Philharmonic Orchestra.
CHARLIE SIEM | BRUCH VIOLIN CONCERTO | 3RD MVT | ZUBIN MEHTA & ISRAEL PHILHARMONIC ORCHESTRA | 2017
"Charlie Siem is today one of the most interesting personality in the classical music business ... his outstanding authorship, unique fantastic sound and interpretative musical compact vision make of him an unmissable soloist both for the industry and for the  thousands of fans that follow his activity and concerts all over the  world ... " new manager, Susanna Stefani Caetani has said.