Violinist Eleanor Corr is the Winner of the Royal Overseas Music Competition
The British violinist takes home a prize of £20,000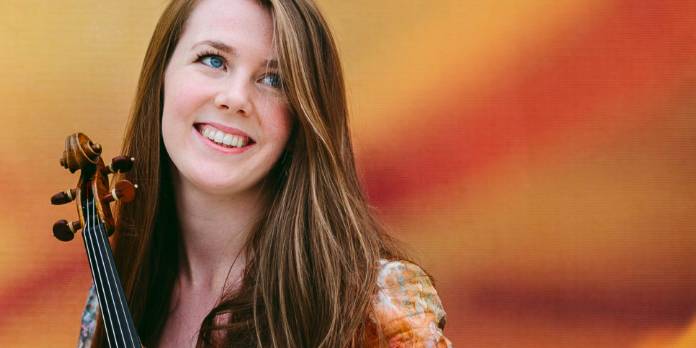 The annual bursary is open to all instrumentalist 30 years and under with Commonwealth citizenship.
This is the first time a violinist has won the Royal Overseas Music prize in four years. Corr competed against flautist Sirius Chau, soprano Siân Dicker, and pianist Dominic Doutney for the Gold Medal.
A graduate of the Royal Academy of Music in London, Corr is a founding member of her quartet, Pocket Sinfonia, which won the Audience Prize at the St. Martin-in-the-Fields Chamber Competition.
ELEANOR CORR & ALEKSANDRA MYSLEK | 2020 ROYAL OVER-SEAS MUSIC COMPETITION | STRING DIVISION FINAL | 1ST PRIZE WINNER
The 2020 Royal Overseas Music Competition jury included Gavin Henderson, Geoff Parkin, Julia Debrulais, and Sue Spence.
"2020 has been a difficult year for all musicians, whatever the stage in their career, but I am pleased that ROSL has remained undaunted in their mission to continue to support the most exceptional young musical talent," said ROSL Artistic Director Geoff Parkin.
"While this year's Gold Medal Final was very different to usual, our finalists were all outstanding and I am thrilled for Eleanor Corr, whose performances of Grieg and Lutoslawski were truly engaging," he said.