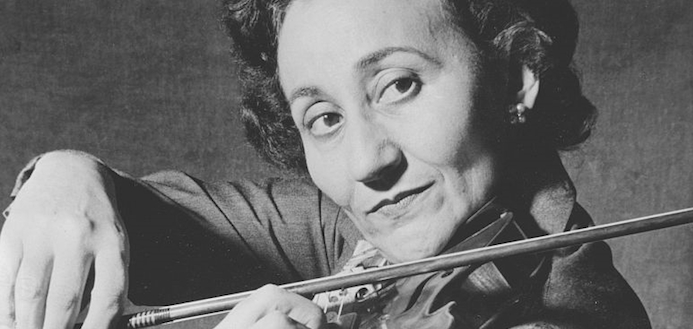 Austrian-born violin virtuoso Erika Morini was born on this day in 1904.
Tragically her 1727 'Davidoff' Stradivarius and a number of precious paintings, letters and scores were stolen from her New York City apartment in 1995 – just days before her death.
Today the crime remains unsolved and is listed on the American Federal Bureau of Investigation's 'Top Ten Art Thefts'.
ERICA MORINI | BRUCH | VIOLIN CONCERTO | 3RD MVT | DONALD VOORHEES & THE TELEPHONE BELL HOUR ORCHESTRA | 1963