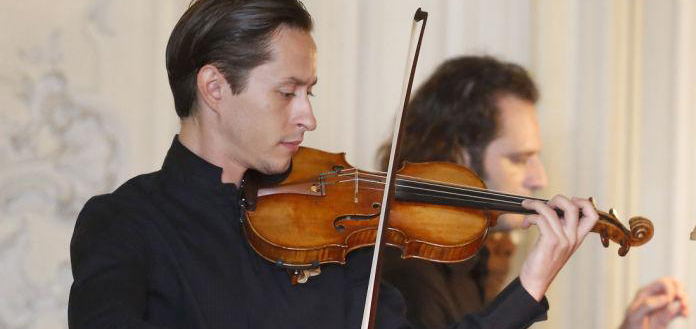 The City of Birmingham Symphony Orchestra, in Birmingham, England, has today announced the appointment of Romanian violinist Eugene Tzikindelean as its new Leader - effective from the start of the 2020-21 season.
Eugene is a former major prize winner at the Enescu, Nielsen and Long-Thibaud-Crespin International Violin Competitions - and has served as leader of the Odense Symphony Orchestra, in Denmark, since 2012.
"We're thrilled to welcome Eugene to the CBSO family here in Birmingham ..." Orchestra Chief Executive Stephen Maddock has today said.
"Eugene's past performances with the orchestra have shown his incredible musicality and leadership and we are all looking forward to launching our new relationship with him once concerts resume in our anniversary season," he has said.
"I am humbled, thankful and also very excited for this appointment ... my time with the happy CBSO family and Mirga already has been so inspiring, and I look forward to contributing my energy and passion for music-making and offering stellar performances to audiences in Birmingham, the UK and around the world," Eugene has today said.