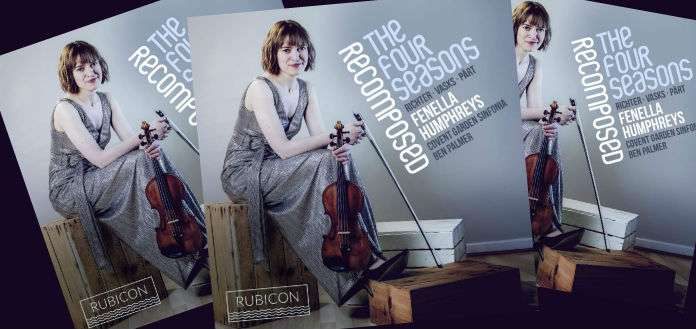 Rubicon Classics has this month announced the release of British violinist Fenella Humphreys' new album: The Four Seasons Recomposed.
Recorded with conductor Ben Palmer and the Covent Garden Sinfonia, the disc features Max Richter's (b. 1966) The Four Seasons Recomposed, Peteris Vasks' (b. 1946) Lonely Angel and Arvo Pärt's (b. 1935) Fratres.
"Max Richter's Recomposed is a brilliant reworking of Vivaldi's Four Seasons ... his combination of original Vivaldi, incredible new harmonies, and exciting and powerful rhythmic energy is compelling - and the music is thrilling to perform ..." Fenella has told The Violin Channel.
"We completed the disc with two works we feel explore different aspects of similar worlds ... Vasks' Lonely Angel is stunningly beautiful music which grows out of the almost hopeless quietness at the end of Richter ... Pärt includes techniques that wouldn't be out of place in Vivaldi, and the simplicity and immediacy of pure beauty found in Fratres is a theme that runs throughout the album ..." she has said.
''I find these works manage to leave me both energised, and filled with a deep sense of peace ... we're living in such an exciting time for contemporary music that I would also be beyond happy if the album led people to explore more of the incredible wealth of music being written now.''