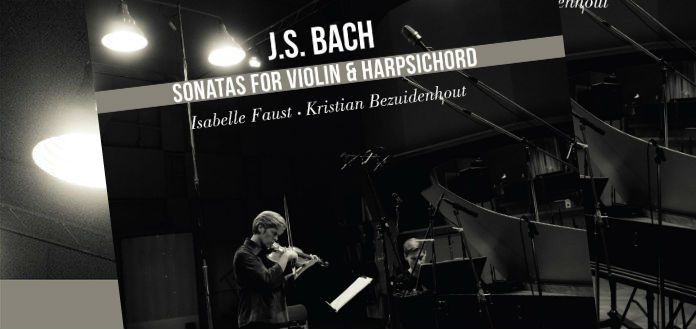 Harmonia Mundi has this week announced the release of German violin virtuoso Isabelle Faust's new album 'Bach: Sonatas for Violin & Harpsichord'.
Recorded with acclaimed South African harpsichordist Kristian Bezuidenhout, the disc features Bach's six sonatas for violin and obbligato harpsichord BWV 1014-1019.
"After my recording of the six solo sonatas and partitas, I felt the urge to enter more profoundly into the universe of the sonatas with harpsichord …" Isabelle has told The Violin Channel.
"I had just met Kristian and it seemed logical and obvious to explore these outstanding works together over several years in concerts - and now in a recording," she has said.
"These sonatas are very special pieces … I hope this recording will allow the listeners to enter the astonishing world of Bach - with this music which leaves me speechless and fulfilled."
Track previews available now on Amazon and iTunes.