Violinist James Ehnes Announces Launch of New 'Recitals From Home' Series
Superstar Canadian violinist James Ehnes has week announced the launch of his new online series: 'Recitals From Home'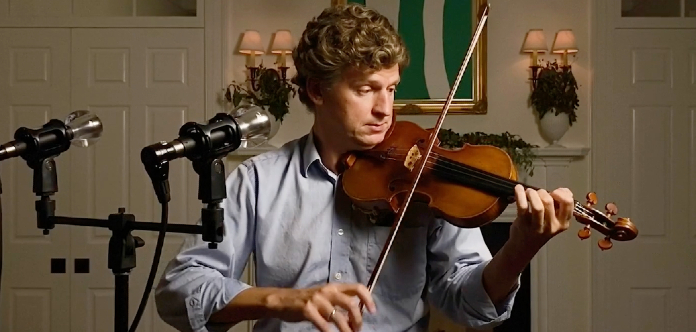 Superstar Canadian violinist James Ehnes has week announced the launch of his new online series 'Recitals From Home' - featuring Bach's 6 Solo Violin Sonatas and Partitas and Ysaye's 6 Solo Violin Sonatas.
The first episode of the series, created at home by James during the COVID-19 pandemic, features Bach's 1st Solo Violin Sonata in G Minor - coupled with Ysaye's 1st Solo Violin Sonata.
"This project has been made entirely without outside funding or sponsorship … it is important to me to see if I can create a workable business model for sharing performances directly with music lovers …" James has this week said.
"It has been a great pleasure to spend the last 4 weeks immersed in the music of Bach and Ysaÿe, and I'm tremendously grateful to my family for putting up with my dismantling of the living room, my middle-of-the-night recording sessions (the only time when noise isn't an issue), and the all-consuming effort it has taken to put this all together," he has said.
All purchased episodes will be available on Vimeo until the end of 2020 – at which point purchasers will receive a code to download the episodes to their own devices.