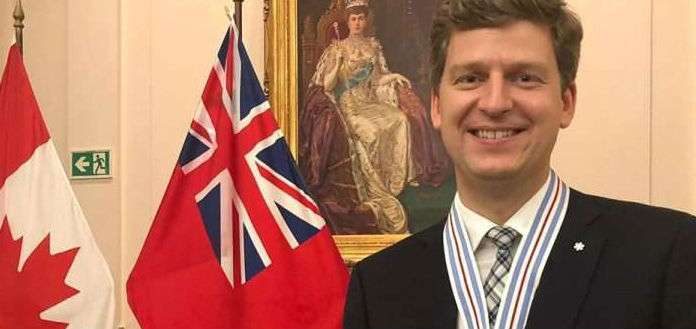 The Manitoba Advisory Council, in the Canadian province of Manitoba, has this week awarded Canadian-born violin virtuoso James Ehnes with a 2019 Order of Manitoba honor.
Awarded annually since 1999, the distinction honours Manitobans who have demonstrated excellence and achievement and who have been deemed to have enriched the social, cultural and economic well-being of the Canadian province and its residents.
"What a thrill to have received Manitoba's highest honor yesterday, the Order of Manitoba ... I am lucky to be from such a wonderful province and country ..." the 43-year-old native of Brandon, Manitoba has this week said.
This year's other honorees included acclaimed food science and nutrition researcher Dr Vivian Bruce, prominent Canadian philanthropist Marcel Desautels - and Winnipeg Symphony Orchestra Executive Director Trudy Schroeder.
In 2010, James was also appointed as a Member of the Order of Canada.