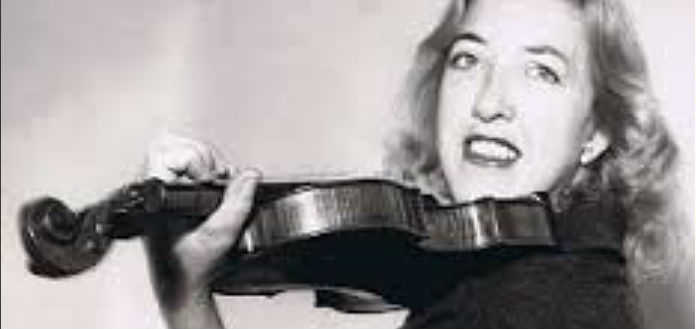 American violinist Joan Field was born on this day in 1915 – 104 years ago.
A student of Albert Spalding, Jacques Thibaud and George Enescu, she is remembered as one of the eminent American soloists of the 1950s and 60s.
She made the first recording of Charles Ives' 1st Violin Sonata - and gave the American premiere of Prokofiev's 2nd Violin Sonata.
Ms Field died in 1988 – aged 72.
JOAN FIELD | MENDELSSOHN VIOLIN CONCERTO IN E MINOR | RUDOLF ALBERT & BERLIN SYMPHONY | 1959