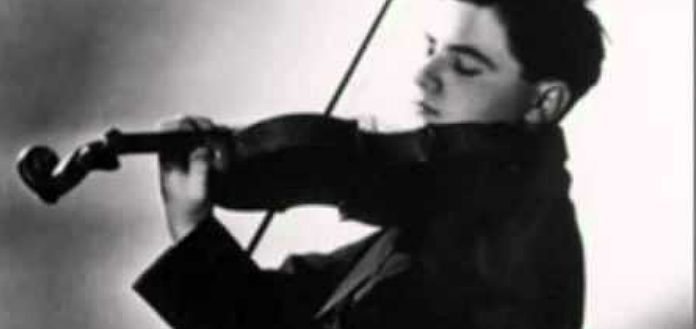 Polish violin virtuoso Josef Hassid was born on this day in 1923 – 93 years ago.
A prodigious student of Carl Flesch, he was destined for a career of the highest caliber before crumbling tragically to the effects of mental illness.
Violinist Fritz Kreisler famously remarked: "A fiddler such as Heifetz is born every 100 years; one like Hassid every 200 years".
JOSEF HASSID | MASSENET | MEDITATION FROM THAIS 
JOSEF HASSID & GERALD MOORE | SARASATE | ZAPATEADO 
JOSEF HASSID & GERALD MOORE | ACHRON | HEBREW MELODY  OP.33
Comments
comments