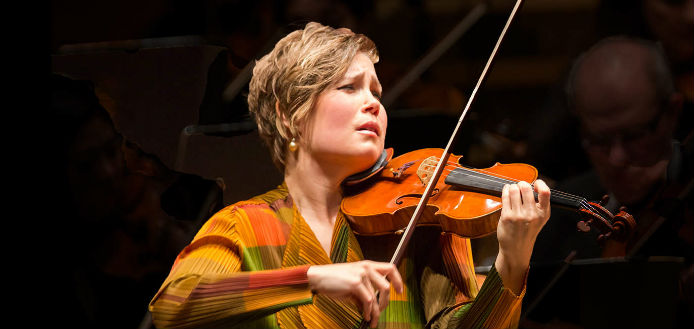 American violin virtuoso Leila Josefowicz has today been announced as the 2018 recipient of the prestigious US $100,000 Avery Fisher Prize - in recognition of outstanding achievement and excellence in music.
Administered by New York's Lincoln Center, previous recipients include Yo-Yo Ma, Elmar Oliveria, Sarah Chang, Pamela Frank, Nadja Salerno-Sonnenberg, Edgar Meyer, Midori, Joshua Bell, Gil Shaham and the Emerson and Kronos String Quartets.
"I feel so privileged and honored to receive this prize ..." the 40-year-old American-Canadian violinist has said.
"My intention is to help create new masterworks for future violinists to study and perform for audiences ... I celebrate this art form of contemporary music and would like to encourage audiences to listen with a sense of adventure, openness, and curiosity ... and not rely too much on familiarity ..." she has said.
"I deeply thank the Avery Fisher Artist Program for its trust and appreciation."