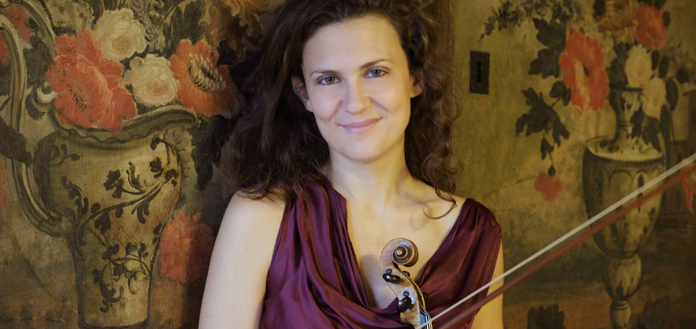 The Royal Academy of Music, in London, has this week announced the appointment of Italian violinist and ensemble director Lorenza Borrani to the role of Visiting Professor of Chamber Orchestras - effective from January 2021.
A Professor of Violin at the Scuola di Musica di Fiesole, Lorenza has served as the Concertmaster of the Chamber Orchestra of Europe since 2008.
She also currently acts as Artist-in-Residence with the Norwegian Chamber Orchestra and the Orchestra della Toscana - plus is a co-founder of the renowned collaborative ensemble, Spira mirabilis.
"I am thrilled that Lorenza is becoming part of our distinguished family of Visiting Professors ..." Academy Principal Jonathan Freeman-Attwood has this week said.
"She's a unique and dynamic musical force ... students feel a deep appreciation for how she instils, in each player, truly ambitious expectations of creative collaboration ... we can't wait for her next visit in January," he has said.