Violinist Uncovers Previously Unpublished Work by Pablo de Sarasate
Spanish violinist and pedagogue Manuel Guillén Navarro came across the work in a magazine from 1905 and has now published an edition with the Boileau publishing house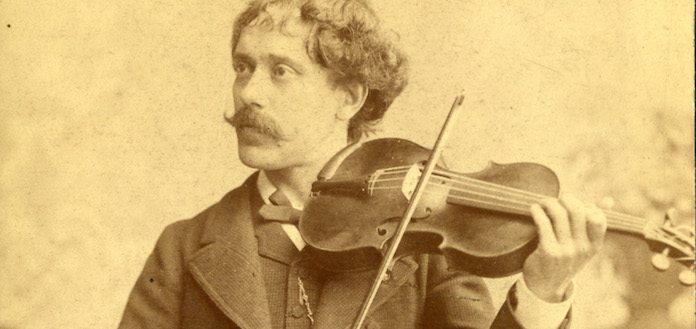 It's easy to assume that prominent composers' works are all well-known, or at least available in a modern edition. However, this is often not the case, as the Spanish violin professor Manuel Guillén Navarro recently discovered.
While researching Spanish violin music as part of his job at the Conservatory of Music of Aragon (CSMA), Guillén Navarro was examining a popular Spanish magazine from 1905. Inside was a reproduction of the autograph manuscript of a solo violin work entitled Preludio by Pablo de Sarasate — which had never before been published.
Sarasate died in 1908, and Preludio fell into obscurity. It is now Sarasate's only known solo violin work; his other violin pieces all have either piano or orchestral accompaniment. Guillén Navarro also notes that Preludio differs from Sarasate's other violin music in that it does not draw from folkloric styles, unlike a piece such as Zigeunerweisen.
Guillén Navarro describes the work as being "very attractive, although different from Sarasate's known works." It is much more free in style, beginning with a recitative section marked "molta fantasia cadencioso." Guillén Navarro says there are only five bar lines in the whole work, which demonstrates its virtuosic and quasi-improvisational nature.
In addition to recording it, Guillén Navarro prepared a modern edition of Preludio, which is published by the Barcelona-based publishing house Boileau Editions, complete with his own revised bowings and fingerings.
Guillén Navarro finds that the work would be ideally suited to conservatory students since it is relatively short, but also offers an opportunity to showcase a range of different aspects of technique.
A strong advocate for Spanish violin music, Guillén Navarro has premiered solo violin works by more than 65 Spanish composers. He also publishes works by lesser-known composers and records them in the hope that they will reach a wider audience. You can listen to Manuel Guillén Navarro's performance of Preludio below.