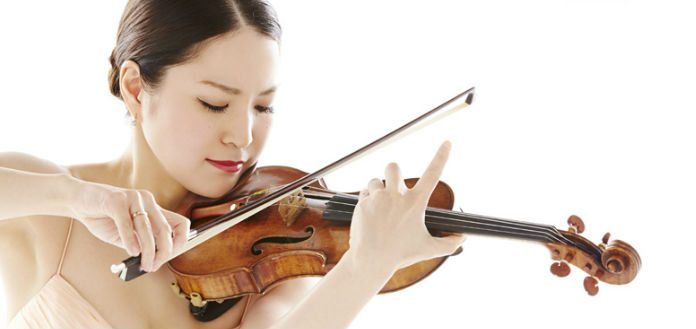 Today is Japanese virtuoso Mayuko Kamio's 31st birthday!
A student of Dorothy DeLay and Professor Zakhar Bron, Mayuko is a former 1st prize winner at the Tchaikovsky International Violin Competition and the Young Concert Artists International Auditions.
She was one of three people who were the subjects of the 2003 documentary 'Playing for Real' – a film about the difficulties in establishing a career in classical music. She currently performs on the 1727 'Joachim' Stradivarius.
MAYUKO KAMIO | TCHAIKOVSKY | VIOLIN CONCERTO | 3RD MVT | HARADA KOICHIRO & JAPAN PHILHARMONIC ORCHESTRA | 2007
Comments
comments