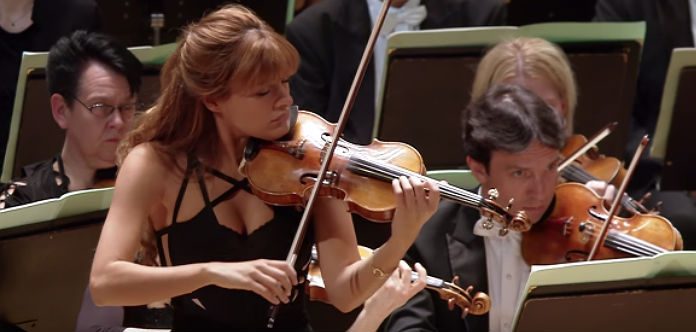 It has been announced today that Scottish violin virtuoso Nicola Benedetti has been awarded the 2017 Queens Medal for Music - presented to an outstanding British musician or group of musicians who have had 'major influence on the musical life of the nation'.
Awarded by The Queen of England, previous recipients include Bryn Terfel and Sir Colin Davis.
'It is such an honour to receive the Queen's Medal for Music and to join such an esteemed list of recipients …' Nicola, 29, and the youngest ever recipient of the accolade, has said.
"I will continue to fight to ensure as many people get access to the arts at a time when music and the arts are being so woefully neglected on the national curriculum agenda …" she has said.