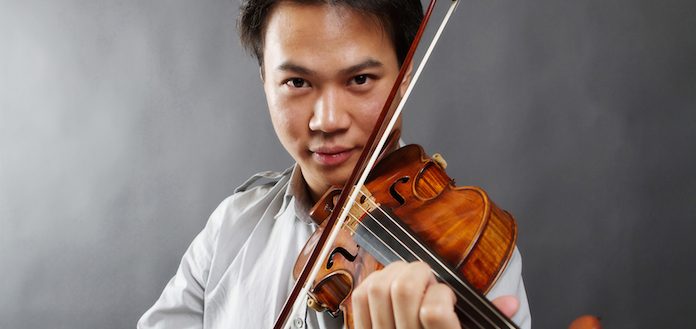 Today is Canadian violinist, VC Artist Nikki Chooi's 31st birthday!
A graduate of the Curtis Institute of Music and The Juilliard School, Nikki is a former 1st prize winner at the Michael Hill International Violin Competition.
He is a former member of genre-breaking ensemble Time for Three - and served as Concertmaster of New York's Metropolitan Opera Orchestra during the 2016/2017 season.
Nikki currently serves as Concertmaster of the Buffalo Symphony Orchestra.
https://www.youtube.com/watch?v=G0tNI2O0fQQ&showinfo=0&autohide=1
VC ARTIST NIKKI CHOOI | SIBELIUS VIOLIN CONCERTO | 3RD MVT | 2013 MICHAEL HILL INTERNATIONAL VIOILN COMPETITION | 1ST PRIZE