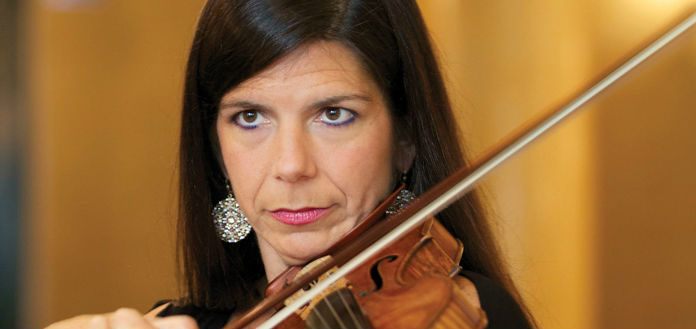 It has been announced today that violinist Pamela Frank has been appointed as an adjunct Professor and visiting artist on faculty at the University of Southern California Thornton School of Music - effective from the commencement of the 2018/19 academic year.
The longtime Curtis Institute of Music violin professor, Pamela will be working with the Los Angeles conservatory's graduate violin students in tandem with collaborator, physical therapist and movement-related injury specialist, Mr Howard Nelson.
Pamela will also retain her full-time teaching professorship on faculty at the Curtis Institute of Music.
"Because of my experience with a career-threatening injury, and my recovery … thanks to physical therapist Howard Nelson … I feel the need to describe my problem and his expertise in solving it ..." Pamela has told The Violin Channel.
"It is my hope that, together, we can assist a growing population of untreated individuals … as well as those at risk, to prevent problems before they become career threatening," the respected New York-based pedagogue has said.
'Pamela will offer to a select number of graduate violin students the opportunity to study intensively with one of today's most accomplished and inspirational musicians ... and Howard will enhance the impact of their time with us by observing, treating, and following up on any physical problems that can at any moment challenge hard-working strings students,' Thornton School String Department Chair, Ralph Kirshbaum has said.