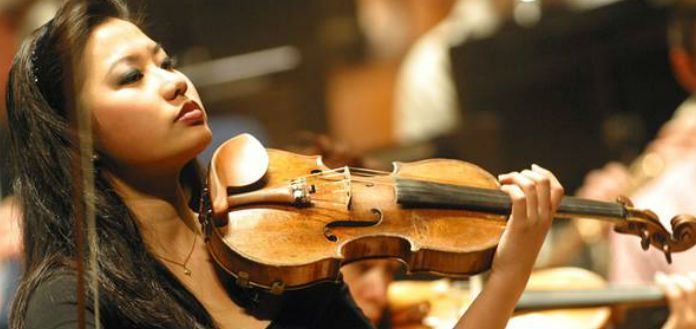 Russian media has today reported that Korean-American violinist Sarah Chang has had more than US $12,000 worth of valuables stolen from her luggage on a flight from the United States to Russia yesterday.
It is understood the 36 year old virtuoso was traveling from Philadelphia to Moscow, via London when a number of valuable personal items were taken from her suitcase.
"She does not know at what point there was a robbery … " a TASS spokesperson has told local press.
Sarah is scheduled to perform with Vladimir Spivakov and the National Philharmonic Orchestra of Russia at the Moscow Conservatory Hall on December 29th.