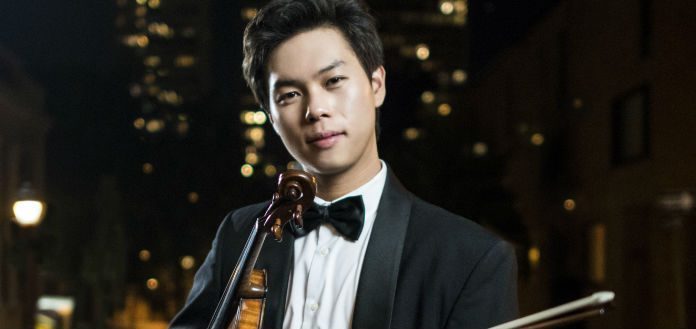 It has been announced today that 25-year-old VC Young Artist Timothy Chooi will join the management roster of Solea Management, in Paris – for worldwide management representation.
Founded in 2005 by Romain Blondel, Solea Management's roster includes violinist Simone Lamsma - and international pianist superstars Beatrice Rana and Seong-Jin Cho.
A graduate of the Curtis Institute of Music and current post-graduate student of Catherine Cho at The Juilliard School, Timothy was awarded 1st prize at the 2018 Joseph Joachim International Violin Competition, in Hannover - and in June of this year was awarded 2nd Prize at the 2019 Queen Elisabeth International Violin Competition, in Brussels.
VC YOUNG ARTIST TIMOTHY CHOOI | TCHAIKOVSKY VIOLIN CONCERTO | HUGH WOLFF & BELGIAN NATIONAL ORCHESTRA | 2019 QUEEN ELISABETH INTERNATIONAL VIOLIN COMPETITION
"I have been a huge fan of Timothy for some time, so I couldn't be happier that he has decided to join Solea for general management ..." Solea Management Senior Artist Manager Tara Persaud has today told The Violin Channel.
"His performance of the Tchaikovsky Violin Concerto at the Queen Elisabeth Competition showed him to be a complete artist, in possession of an incredibly impressive technique combined with a musical maturity and poise beyond his years ..." she has said.
"I am so thrilled and pleased to be joining the world-class roster of Solea Management ... I'm really looking forward to working with Tara Persaud and Romain Blondel - and am so happy to have their support," Timothy has told The Violin Channel.